Book A FREE Discovery Call
OR FILL IN THE FORM BELOW
Whether you're new to Visual Notes concept or someone that has used it before, there are always plenty of questions!
Book a no obligation discovery call today to:
Get a creative consultation for your project

Find out about the options available for your event or business within visual notes

Get your questions answered
Enter the desired data & time.
Enter your contact details.
Let me know what question do you have?
I'll confirm your booking by email.
I look forward to meeting you on zoom.
I have a lot of experience and have worked on projects for different organizations for different fields. I'm ready to answer any questions you may have.

I'd love to answer your questions and explore how visual notes or strategic illustration could help you.

Book a discovery call on my calendar and get your questions answered.
Not your agenda? Get a quote here
Or, why not give me a call?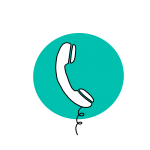 call
FR +33 7 68 67 33 70
PL+48 508 136 215
WhatsApp
+33 7 68 67 33 70
Interesting in Graphic Recording? I have something special for you!
How could visual notes help you?
Book a no obligation discovery call today to:
Get a FREE creative consultation for your project

Find out about the options available for your event or business within visual notes and strategic illustration

Get your questions answered